INDIVIDUALIZED FIT WHERE YOU NEED IT MOST
IT BEGINS WITH A HEALTHY BODY, THEN COMES THE FUN PART.

Health must always be the highest priority. That's why ION introduced the Ergo_Concept . We push product development towards an ergonomically fitted range.
Whether it be harnesses or helmets, individual fit is mandatory. A well-fitting accessory will keep you safe on the water, prevent injuries, and support you sufficiently.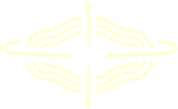 3D Fit technology

360° fit system
The 3D Fit Technology in harnesses is now complemented by the 360° Fit System, an innovation in the all-new helmet line-up.
Prioritizing the riders' health, ION is the expert in developing ergonomic protection accessories. We set the base so that you can kite, surf, wing, and ride longer, better, and safer. Explore the Ergo_Concept now.